Do you want to know how to pole dance? A pole dancing workout is the fun way to get flat, a great looking butt, sexy legs and tight abs. It incorporates ballet, gymnastic and modern dance movements around a polished pole. The movements include spins, climbs, static poses and body inverts. This new fitness craze delivers fast and long-lasting results other programs can not offer.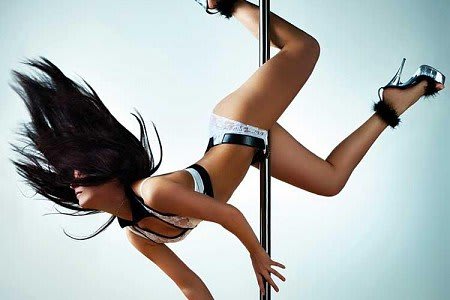 Here is a list of some of the benefits you can get from pole dancing:
Increased femininity
Every woman, no matter age or size, looks great dancing around the pole, and many women report increased self-esteem, body confidence, and feelings of sexiness and sensuality from practicing on a regular basis.
Increased confidence
Knowing you can lift, spin, and perform gymnastic-like moves will no doubt increase your confidence. There's no better feeling than the pride and sense of accomplishment of mastering a spin you've been practicing for weeks or seeing your strength steadily increase week after week. Pole dancing releases endorphins that greatly uplift your mood and positivity.
Increased flexibility
The average pole dance class warmup involves stretches specifically designed to increase the body's flexibility. The ability to do splits, backbends, and other awesome feats are necessary to do some advanced moves.
Building muscle
Climbing and spinning around the pole engages all of the muscles of your body: your core, arms, legs, and back get an intense workout from having to haul, lift and spin your entire body weight around the pole repeatedly. Some advanced dancers have the ability to hold their entire body upside down using just their core strength!
Weight Loss
Did you know the on average, during an hour of pole dancing you burn 450 calories or more? This is the equivalent of playing a sport like tennis or football for an hour, except even better because this workout gives you some extra added benefits that regular sports or running on the treadmill can't.
Pole dancing pole:

Permanent dance pole
Permanent dance pole is best recommended for gym and clubs. There is no trouble of taking it down. And it is the safest way to mount the pole. It will not wobble and it is secure for doing spins and twist.
Semi-permanent dance pole
Semi-permanent dance pole or commonly known as The Removable Pole. The difference between semi-permanent and a permanent pole is where it is bolted. The semi-permanent pole is fixed to the ceiling only, while the permanent pole dancing pole is fixed to the ceiling and the floor. This kind of pole is recommended if you are thinking of moving your pole to different location or even to a friends party for fun.
Platform dance pole
Platform dance pole needs a special type of mounting. It is best suitable for outdoor and venue that have high ceiling. But it is most ideal and women like it the best because it not only saves you money from mounting it, it also has a mini stage that any women like to perform their pole dancing styles and moves on. Also it is more sensual compared to permanent and semi-permanent pole mounting.
Pole dancing safety tips:
Do not attempt to pole dance with a pole if not securely fitted.
Do not attempt any difficult moves without at the very least a safety mat under you. This will reduce the impact should you fall, protecting you from nasty injuries to your head and neck.
Avoid dangly jewelry like necklaces and earrings. These could potentially get in the way and provide at best a distraction, and at worse, a serious hazard.
Your natural body oils rub off on the pole and make it slippery, so it is important to clean your pole regularly during your session, about every 20 minutes or so.
No oils or lotions on any part of your body within 24 hours of when you plan to dance. Grip is the most important thing when you're on the pole – you don't want to slide, fall off or slips especially when you are doing spins or trying to hold yourself upside down.
Pole dance movements:
Ice skater spin
With your right hand high, grasp the pole. Gain your momentum. Wrap the right leg round the pole grasping the pole with your knee after a half turn grasp pole with left hand at chest height and lift the left leg straight out in front. After a full turn bring the left leg back under the body bent at the knee with the right leg.
Crouch spin
Grab pole high with correct hand and gain your momentum by walking around. Bring right hand down and grip pole high with left hand, pull your body up and having a little jump bring knees to chest in a crouch position. Make a full turn as you slide down.
Chair spin
The Chair spin is a pole dance spin that requires good strength in your arms as you will be holding most of your bodyweight with one arm and holding yourself away from the pole with the other. Stand at the pole and grasp high together with your right hand. Gain the momentum by walk quickly round pole. Swing your left leg up. At the chest height, grasp pole with left hand. Lift the right leg and bent the. Before lowering legs to go once more, make 2 spins of the pole in this position.
The back hook spin
Grab the pole and spin round in a backwards hook motion, landing gently on your knees with your back arched.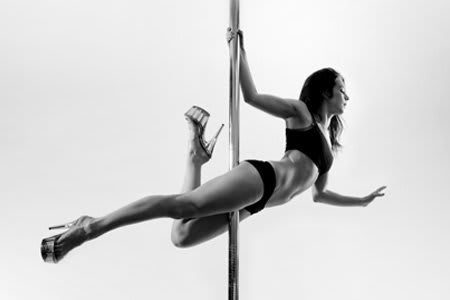 Pole Dancing Course – Guaranteed
"The Easiest and Most Effective Way To Learn Pole Dancing Online!" – InStyle Magazine
"Instant Access To Over 100 Video Lessons, 6 Hours of One-On-One Coaching With Amber's Ultimate Pole Dancing Course… Dance Your Way To Health & Fitness From Home!"
Now ANYONE Can Learn To Pole Dance Easily From Home! Go From Beginner To Expert With Over 100 Step-By-Step Videos With Private Coaching That Beats All Other Pole Dancing Classes!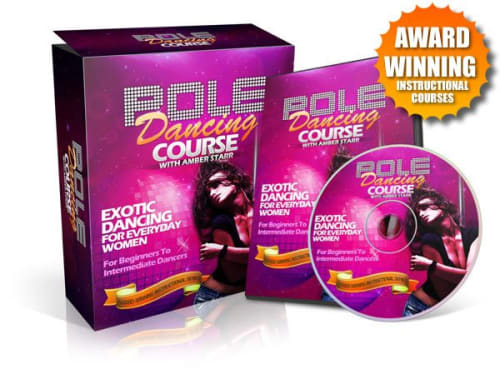 For more information, please Click Pole Dancing Course.
Keywords: learn to pole dance, men pole dancing, pole dance video, pole dancing classes near me, pole dancing lessons, women pole dancing